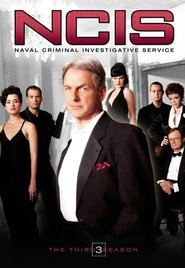 NCIS Season 3 Episode 16
When an ambulance explodes while carrying the remains of a Marine's body that was killed in a car crash, the NCIS team is called in to investigate what actually happened. The investigation leads them to some sudden discoveries — the DNA of the victim found in the ambulance doesn't match the Marine's DNA; the ambulance was set up to explode; and the family of the dead Marine is hiding a very important secret.
Processing your request, Please wait....
Episode Title: Family Secret
Air Date: 2006-02-28
Year: 2006